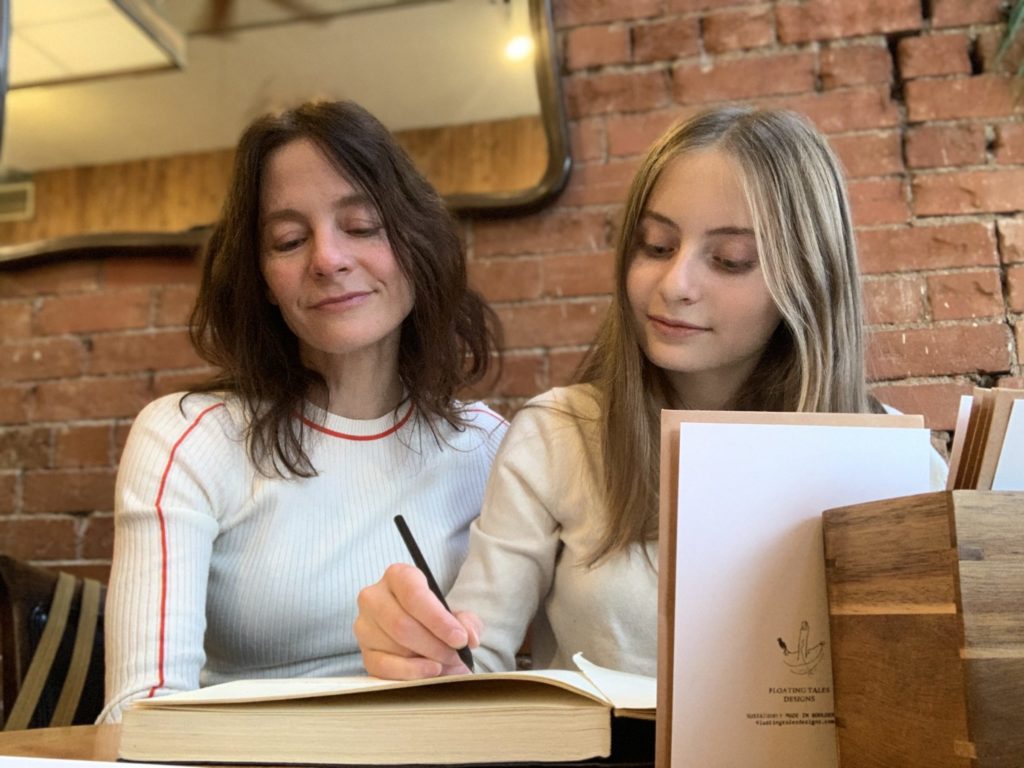 My daughter and I have been creating handmade cards for our family since she was 3 – she is 14 now. In 2019, we founded "Floating Tales Designs", in order to share the cards, prints and paper ornaments with others as well. 
We paint with matcha tea, coffee, gold and sumie ink on papers from Asia. 
Similar to the Japanese concept of "Shibui", which is an aesthetic principle that values simplicity and the subtle beauty of minimalism, it is our passion to create designs that are minimalist to inspire simple and meaningful lives. Drawing on small delightful objects that may not be noticed otherwise, we emphasize taking life one step at a time, appreciating everything that passes. It is also important for us to show respect and admiration for plants and animals. With our cards, prints and paper ornaments we want you to send your love to your friends and family – not only because it is a holiday but simply because you want to show that they are in your thoughts.

Our handmade cards are one-of-a-kind. We select papers that are recycled and FSC certified which means that our cards, paper ornaments and prints are made on paper that comes from responsibly managed forests that provide environmental, social and economic benefits.
We donate 10% of our sales for the education of the children in a children's house in Romania through Amurtel Romania.